WHAT HAIR EXTENSIONS ARE BEST FOR THIN HAIR?
If you have thin hair, you may be eager to fill it out, but hair extensions have a reputation for causing damage if worn incorrectly. Thankfully, there are hair extensions for thin hair that can increase your confidence and help you achieve your desired look. Learning how different hair extensions work can help you make the best choice for your hair.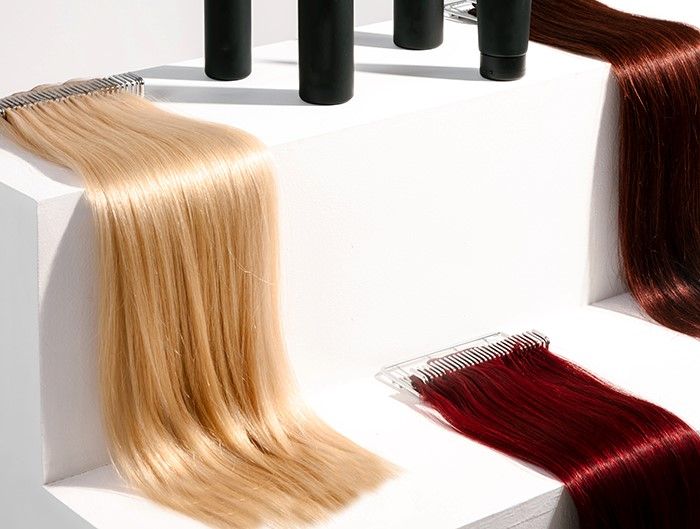 What is the hair goal for Thin/Fine hair?
Extensions are important for thin hair to make the volume fuller. For thin/fine hair, extensions need to be having the minimum to no damage to the natural hair. It is important to consider how much weight, stress and tension is placed on your natural hair by the hair extensions. For fine or thin hair, you should look for the lightest density for hair extensions

Best Hair Extensions For Thin Hair
There are a variety of hair extensions and some are more damaging than others. Because thin hair is already fragile, it's important to choose extensions that won't cause additional stress to the hair shaft or follicle. Hand-tied, and tape-in options are some of the best hair extensions for thin hair.
Hand-Tied Hair Extensions
With hand-tied hair extensions, a stylist slides small silicone beads onto rows of hair and then hand-ties wefts of hair extensions through the bead with cotton or nylon thread. Hand-tied hair extensions are less damaging than other popular styles, like clip-in and sew-in hair extensions.
This method puts less tension on your natural hair and the extensions also look more natural. If you have thin hair, you can use hand-tied extensions to achieve length and volume. Hand-tied hair extensions work well with straight or wavy hair because they can lay flat against the scalp.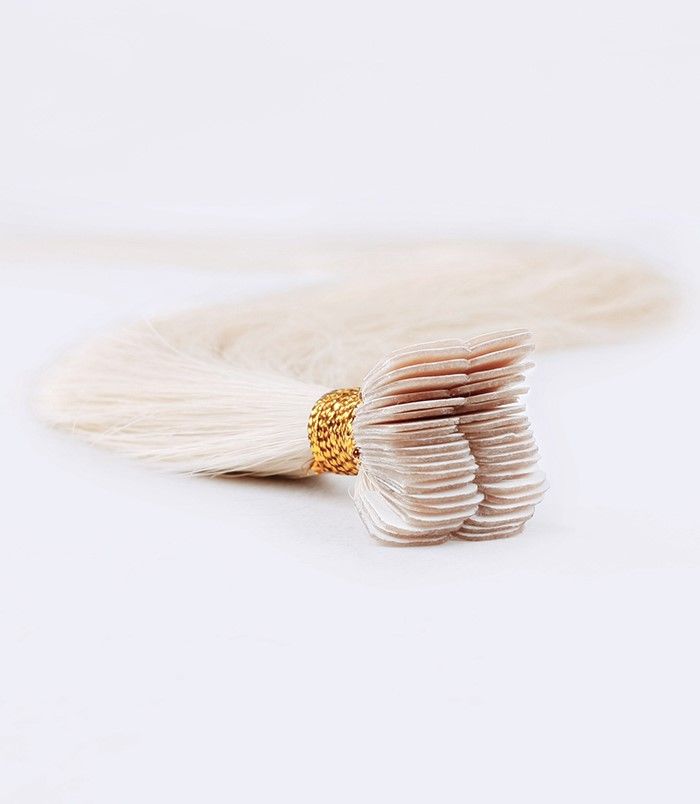 Tape-in
Tape-in extensions are hair extensions that you apply to your scalp with tape. They are one of the more popular options for hair extensions as they are not only relatively easy to install, but can also be worn for long periods of time.
They are also suitable for those with fine, thin hair as they are lightweight and can be concealed within your hair but some caution should be taken. That's because the adhesive from the tape can damage your natural hair if it's not attached or removed properly which isn't ideal for women who already have thinner hair.
That said, with the proper care and maintenance, tape-in extensions won't only give your thin hair look more volume and thickness, but can also last up to eight weeks before they need to be reinstalled. In total, they can be applied three to four times