Which Hairbrush To Use When?
All hairbrushes are tasked with the same job of smoothing out tangles and keeping frizz at bay, but they come in all sorts of shapes, sizes and textures, not to mention price points. How is one to know which will work best for their hair?
In short, the reason why there are so many brushes being sold on the market today is that no two heads of hair are the same. This is why it is so important to know what hair type category you fall under when searching for a hairbrush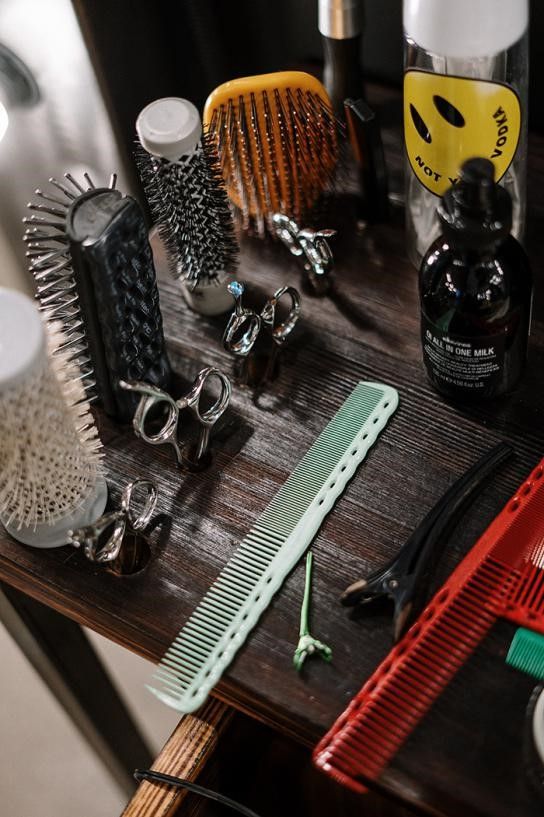 1. Thermal Brush
Thermal brushes are made with materials that conduct heat, which can help you blow dry more efficiently. This one from Harry Josh® Pro Tools has a magnesium alloy barrel that helps speed up drying time, which translates to less heat damage to hair. Its nylon bristles provide superior grip, which makes it easy to create a smooth, voluminous finish. This brush is also great for creating good beach waves, by wrapping small sections of hair around the brush.
2. Boar Bristle Brush
Boar bristle brushes are best to bring out the natural texture of straight, wavy or curly hair without snagging or pulling, since the natural bristles are gentle on all hair types. Additionally, they're excellent at distributing oils from the scalp evenly through the rest of your hair. "Not only do boar bristle brushes do a great job at detangling long hair, but the bristles are spaced out enough for the hair not to get tangled when brushing
3.Paddle Brush
This hair brush contains a mixture of boar and nylon bristles that is ideal for thick hair types. It will help brush through thick hair while gently massaging the scalp. In addition, the paddle brush style is great for long hair because it works the hair's natural oils throughout your strands.
4. Round Brush
A round hair brush is apt for blowouts. This type of hair brush has a metal barrel that heats up when used with a blow dryer. The round brush helps tame frizz and adds body, volume, and bounce to the hair. It is available in different sizes.
Small brushes are useful for creating tight curls, while round brushes with large barrels are good for straightening or creating subtle waves. If you have fine hair, you can use round hair brushes. However, pick one that has mixed or natural boar bristles.
5. Vent Brush
The vent brush is perfect for a rough blow-dry.Vents, or hollow parts between the bristles, allow a heated stream of air to flow through the brush and disperse water molecules from the hair. This encourages a faster dry time and helps add volume at the root.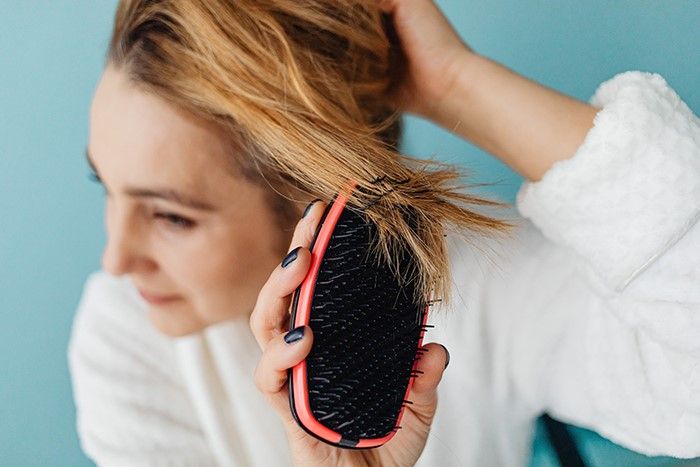 However, because the bristles are spaced far apart and made of a harder material, this brush doesn't create a polished look. It's best for shorter or medium-length hair with a fine or medium texture.