Balayage has become one of the most coveted demands in hair salons around the world. While balayage may have exploded in popularity in the past few years, the dyeing technique has been around for quite some time, only recently sneaking its way into modern hair salons. Over the years, hairstylists have perfected the art of balayage, even going on to make a name for themselves based on their balayage technique and expertise. As celebrities and supermodels alike show off their sunkissed, softly melting hair color, it's safe to say, balayage hair is here to stay.
You may be asking yourself, what is balayage hair? Can balayage be done at home? How do you choose the right hairstylist for balayage? We've got you covered with all these questions and more. Read on to learn everything you need to know about Balayage, why it's so popular, and the do's and dont's of achieving celebrity status hair.
Those women with hair that has depth and dimension, looking like they just came back from a vacation in sunny California? That's balayage.
The word "balayage" is a French word that means "to sweep" or "to paint." It is a hair dyeing technique in which dye is hand painted onto the hair to give it a natural, gradual transition with no visible or harsh lines. Balayage uses various tones of light and dark to create multi-dimensions of color, leaving the hair with a blended, natural, sunkissed glow.
The most attractive thing about balayage is that the color can be customized completely according to your hair color and hairstyle. By strategically drawing hair freehand, you can highlight or even detract from certain features of your face, and you can be sure that no one else has the exact same hair color as you.
Where did balayage originate?
Balayage hair had its fabulous beginnings in 1970s France, at the uber-exclusive Carita Salon in Paris. At the time, the industry standard was to use frosted caps and foils to dye hair. Balayage was a revolutionary new technique that uses strips of cotton to separate dyed hair from un-dyed hair, leading to that effortless, sun-kissed look. Balayage hair came to the United States in the' 90s and has only becoming popular among the masses in recent years. Of course, we'd like to thank A-list celebrities like Chrissy Teigen, Jessica Alba, Kim Kardashian, Jennifer Lopez and Olivia Palermo for promoting balayage.
What is the difference between balayage and highlights?
Unlike traditional foil highlights, balayage is freehand painted directly onto the hair surface and does not saturated right through the section. Remember those "stripey" highlights that were were all the rage in the early 2000s? Balayage does quite the opposite. Because balayage is painted by hand, the highlights are less consistent. This results in the softer progression of the dye, leaving a beautiful, natural multi-toned color. This also ensures that the highlights work in tandem with your haircut and natural growth patterns.
What is the difference between ombré and balayage?
You may think the balayage technique sounds similar to the other highlighting styles that have been popularized recently. While this is sort of true, there are some key differences.
Ombré is a French word meaning 'shadow'—it's a process that dyes the hair in a gradation from dark to light. The outcome is usually darker hair from the roots to the mid-shaft and a transition to a lighter color from the mid-shaft through to the ends. This technique is meant to look like the hair has been dip-dyed. As mentioned above, balayage means "painting" or "sweeping"—it's a dyeing process that results in natural-looking highlights. For balayage, the color is swept through small, triangular sections of hair onto a board or foil, resulting in a seamless blend of the highlights and your natural hair color. With balayage, there is no clear fade line between the darker and lighter colors. As well, darker pieces are left at the bottom to give the hair that extra depth and dimension. Balayage hair also requires less maintenance due to this natural transition.
BALAYAGE DYEING TECHNIQUES
With balayage, the hair colorist paints the dye directly onto the hair strands, leaving a natural mixture blend. On the other hand, a more drastic color transition can be achieved by bleaching the bottom half of your hair and dyeing a lighter shade on top using foils, a more traditional dyeing method, to achieve that soft blend between the two colors.
Is balayage right for you?
Balayage's creative possibilities are endless —you just need to decide how big a change you want and how daring you're feeling. If you've never dyed your hair, Balayage is a more gentle foray into the world of dyeing. It's also a good idea to look at how you usually style your hair, as this may dictate whether you choose balayage or its counterpart. For example, balayage looks beautiful when finished with beachy, flowing waves, while strong bob haircut or straight hair would show off more drastic color blocking. Regardless, consult with your hair colorist before your appointment to ensure that you make the decision that feels right for you and your lifestyle.
How can you tell if your balayage hair has been done correctly?
Balayage's main goal is a soft, subtle, seamless blend. Therefore, dyed pieces should be close together and soft at the root, thickening toward the end, with darker pieces left throughout the ends for that natural look. Balayage should also be applied only to the surface of the section of hair, not saturated throughout—this is usually achieved with a thicker clay dye, to avoid harsh streaks of color.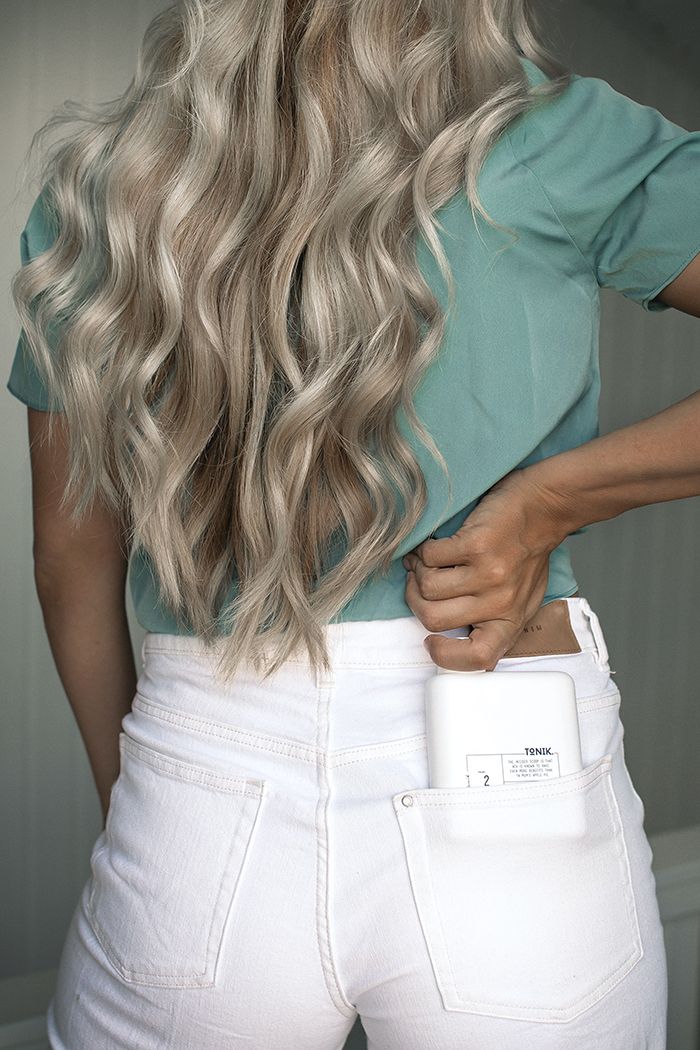 How can you tell if your balayage hair has gone wrong at the salon?
Since balayage is a specialized technique, it is important to visit a professional hair colorist with experience and knowledge in this area. The hair colorist should use the right products for the color you are looking to achieve as well as your hair type, knowing when to rinse the hair. If the hair is rinsed too early, the hair may not lift correctly, leading to a brassy orange shade. On the other hand, if the dye is not applied and placed properly, you may be left with patchy balayage. Before choosing your hair colorist, be sure to check out their Instagram page and read reviews to ensure that they will be right for the job.
How much maintenance does balayage hair require?
Although both techniques require specialized hair colorists and a higher budget at first, the biggest draw to balayage hair is how fabulous women can look with little maintenance after the initial visit. Because balayage has no harsh demarcation lines it grows out easily and beautifully, without the need for regular salon touch-ups. If you are a first-timer, you may require two to three visits to the salon to build up the color, as lightening the hair drastically in one sitting can be damaging—you can expect to visit your hair colorist every 6 weeks during this time. Once you've achieved that perfect shade, you can go up to four months until your next balayage appointment, only visiting your hair colorist in between for a toner or treatment to freshen up the color.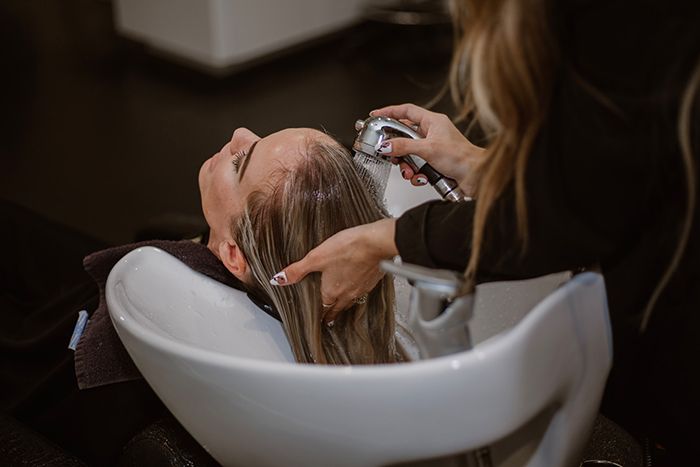 What kind of hair is balayage best suited for?
Balayage works on most hair lengths and hair types, however, if you have a pixie cut, you may want to avoid balayage, since there isn't enough hair to create those seamless highlights. Balayage is especially popular on long, textured hair types to create that California sun-kissed red carpet look. Sinowigs can help you.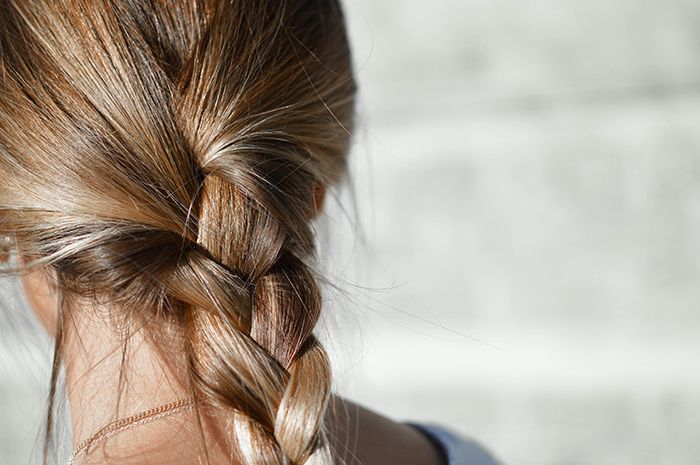 How to make balayage hair last?
As with any color treated hair, it is important to protect your hair and use the right hair products to maintain your color and infuse moisture back into your hair in between appointments. We recommend using salon quality sulfate-free shampoos to ensure that the color is not stripped away, as well as a purple reinforcing shampoo, to eliminate any brassy tones until your next salon visit. Be sure to speak with your hair colorist before leaving the salon about care tips for your specific style, to ensure that your color is maintained as best as possible.
Is balayage hair just a passing trend?
While many hair trends come and go, we predict balayage will stay. Since colouring technology has been around for a long time since its introduction in France, we don't expect the natural, sun-kissed highlight look to become obsolete anytime soon. Trends may change, the degree of gradation from dark to light, the degree of subtlety of these highlights, and how warm or cool the overall effect is, however, the beautiful depth and dimensions achieved with Balayage hair are timeless.