Are Tape-in Extensions Bad For Your Hair?
Hair extensions come in many forms and varieties. From fusion extensions to wefts, cilp-in and tape-in extensions, we've found that many clients can be overwhelmed with the options available today. In my views, for many people who use clip-in extensions, the easiest hair extension transition is to wear a tape-in extension. It's easy to apply and remove, and generally easy to maintain.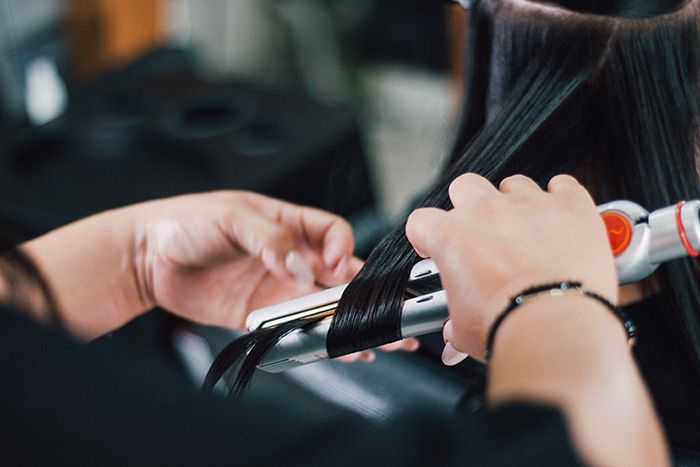 So are hair extensions harmful to hair? Let me tell you a little bit more about tape extensions in general so you can better understand how they work, how they are applied, and how to care for them.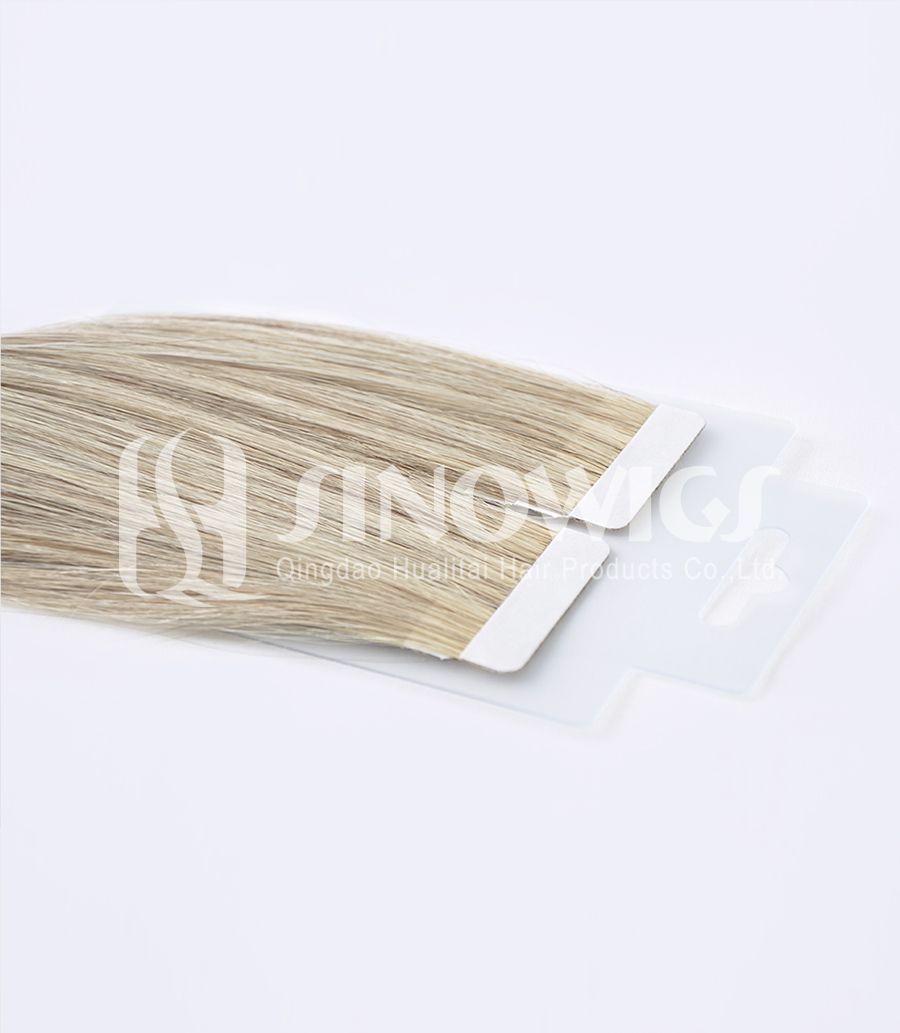 Q: What are tape-in extensions?
A: Tape-in extensions are hair extensions that are gently taped to your own natural hair. With sinowigs' injected tape weft, we use two short strips of hair tapes about 1 inch wide with an adhesive (like tape) on the back and pair them with your hair to added fullness or length. Your own natural hair is actually placed between the tapes to firmly secure in place.
Sinowigs' injected tape weft can make hair invisibly longer and fuller, even be used to add volume on the top of the head, the extra, new hair appears to grow directly from the scalp resulting in luscious volume for an instant push-up effect and a perfectly, natural fall!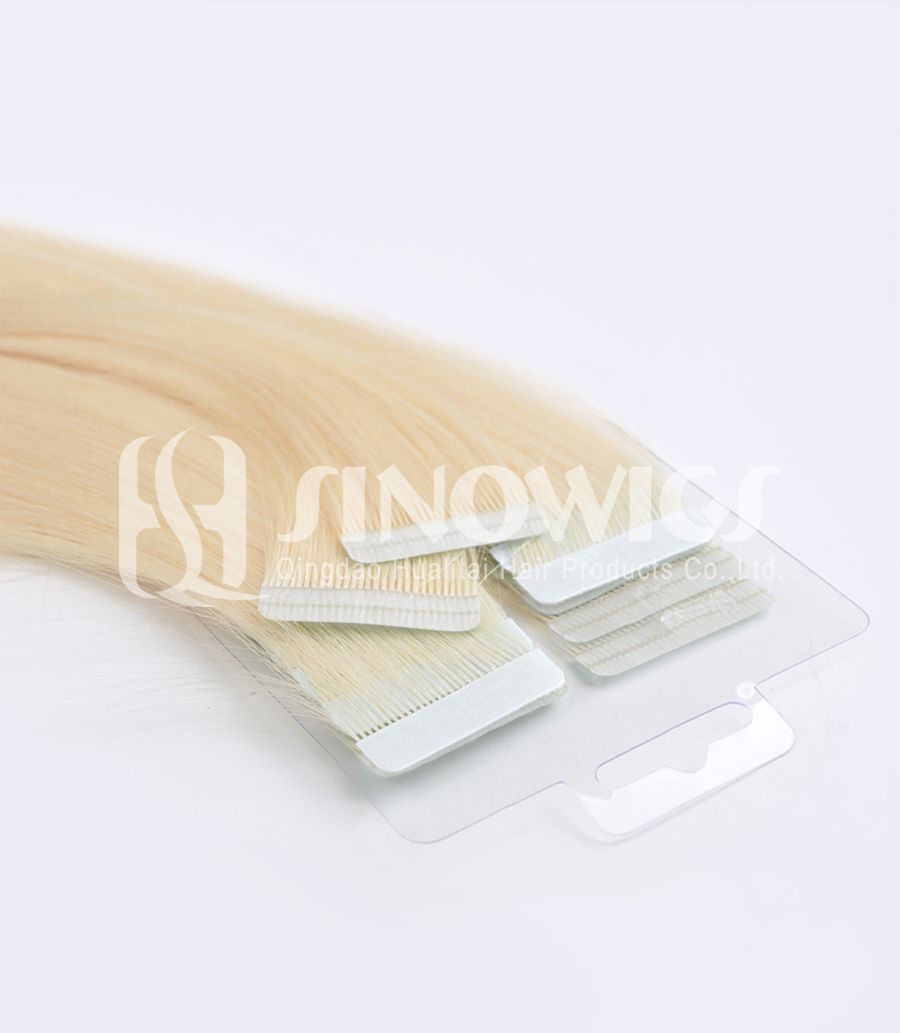 Q: How long do my tape-in extensions last?
A: It all depends on how fast your hair grows and how long your natural hair was before applying the tapes. Tape extensions can last 6 months or more, but need to be removed and reapplied (moved up) anywhere from 4 to 8 weeks regularly. At that time, you will need to go back to your stylist to perform the service.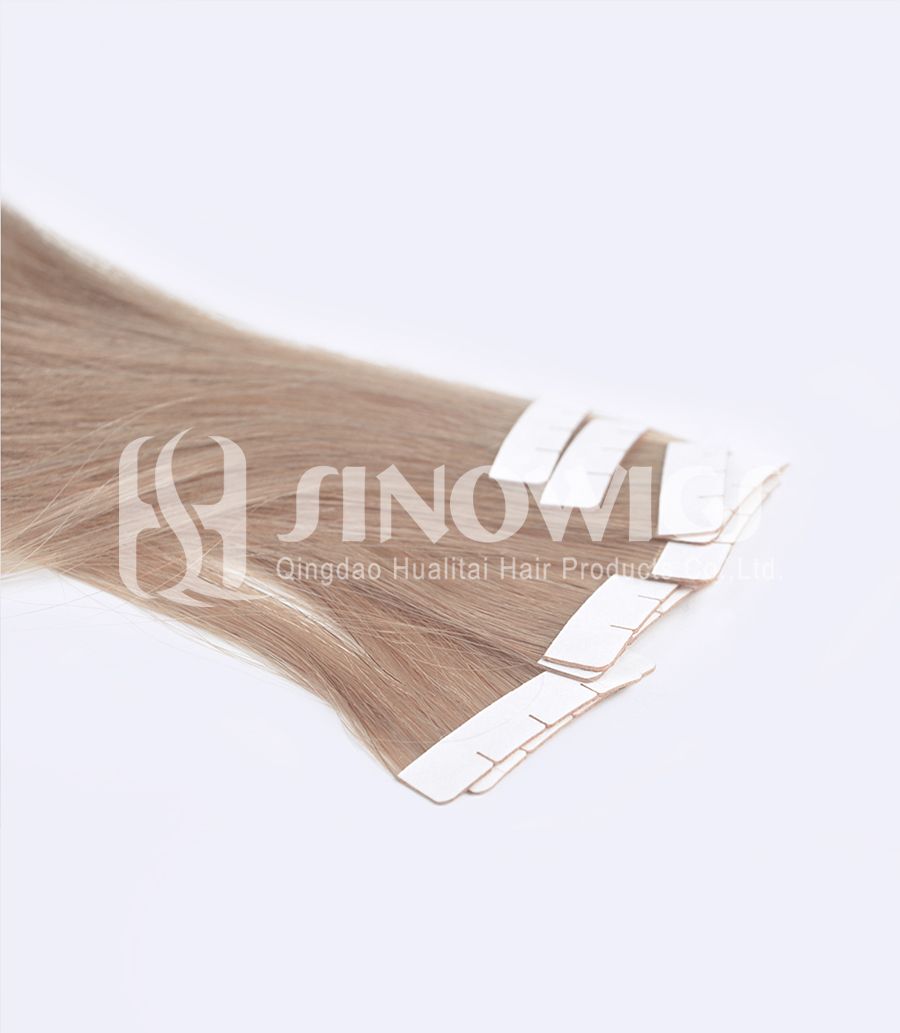 Q: How do I style tape-in extensions?
A: You can style tape extensions any way you like! They can be air-dried resulting in a natural wave, blow-dried, or straightened and curled with hot tools! Anything goes with sinowigs' Tape-ins since sinowigs uses only the highest quality hair in the world!
Q: Who can wear tape-in extensions?
A: Anyone who wants thicker or longer hair can wear tape extensions! From adding some tapes to create bangs or more style to your hair to adding more volume and length, tapes are easy to maintain and look very natural. For those who are new to wearing semi-permanent extensions, many of my clients find that tapes to make the transition to wearing hair extensions full-time easy .
Q: How do I choose the best tape extensions for me?
A: Hair quality is a huge factor in choosing the best tape extensions for your hair type. Over the years in the business, I have seen many different types of hair quality and a wide range of prices. I recommend using a high-quality tape-in extension that looks great throughout the wear. Tapes that that look fresh and new even after multiple uses. Sinowigs has compared the hair extension products of many world-class brands. Both the ratio and quality of the products are much better, and we are a company that integrates industry and trade. The price is more advantageous, allowing you to get more profits.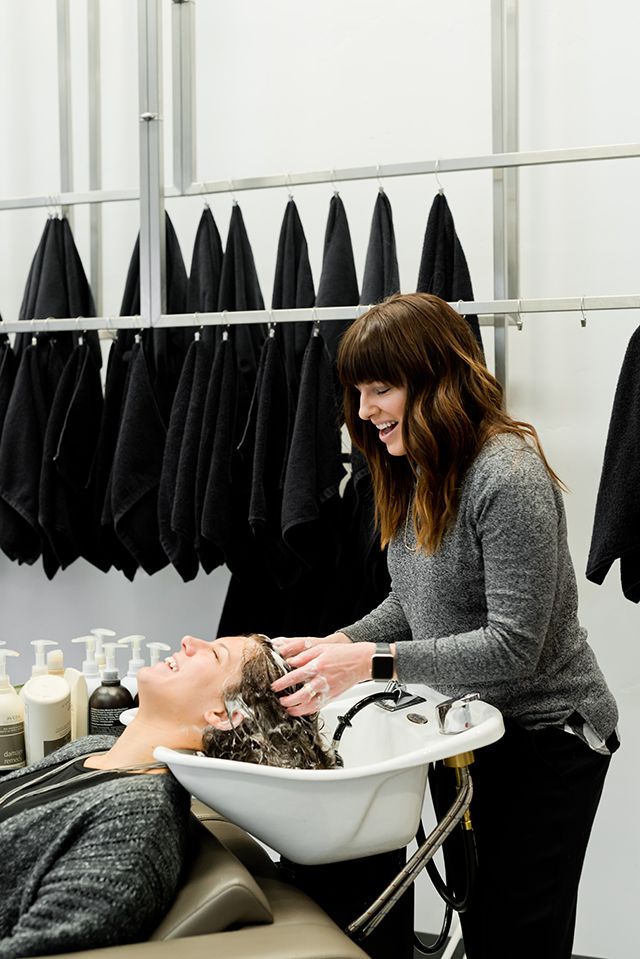 Q: Are tape extensions bad for my hair?
A: Like any hair extension system, damage can occur if you don't take care for your hair properly. Tape-in extensions should be applied by salon professionals. They will not harm your natural hair if applied by a professional and if you properly care for your hair with the recommended hair care products and daily maintenance (combing hair, brush hair back when sleeping or swimming, drying tapes after washing, etc.).
Q: How do I care for and maintain my tape extensions?
A: Home care and maintenance is very easy! These are just a few basic rules:
①Be gentle on your hair! That means, avoid excessive tension or pulling on your hair and tape-ins. No tight braids or tight ponytails that put stress on the tapes.
②Use a mild shampoo, preferably silicone-free and conditioner for optimal cleansing and conditioning of your own hair and the tape-in hair extensions.
③Brushing your tape-in hair extensions every day is essential to prevent tangling and matting.
④Neatly put your hair back while sleeping or swimming. Before bedtime, tie your hair back (with big scrunchies) or braid hair to help keep hair in place through the night. Sleeping on a silk/ satin pillowcase or sleeping cap is also gentler for your hair. Tie your hair back before swimming to help avoid unnecessary tangling of your hair while in the water.
⑤Make sure to specifically blow dry the tapes every time you wash your hair. You can blow dry your tapes only and let the rest of your hair dry naturally or blow dry the tapes and the rest of your hair for a full blow dry.
Ready to try Sinowigs hair extensions?